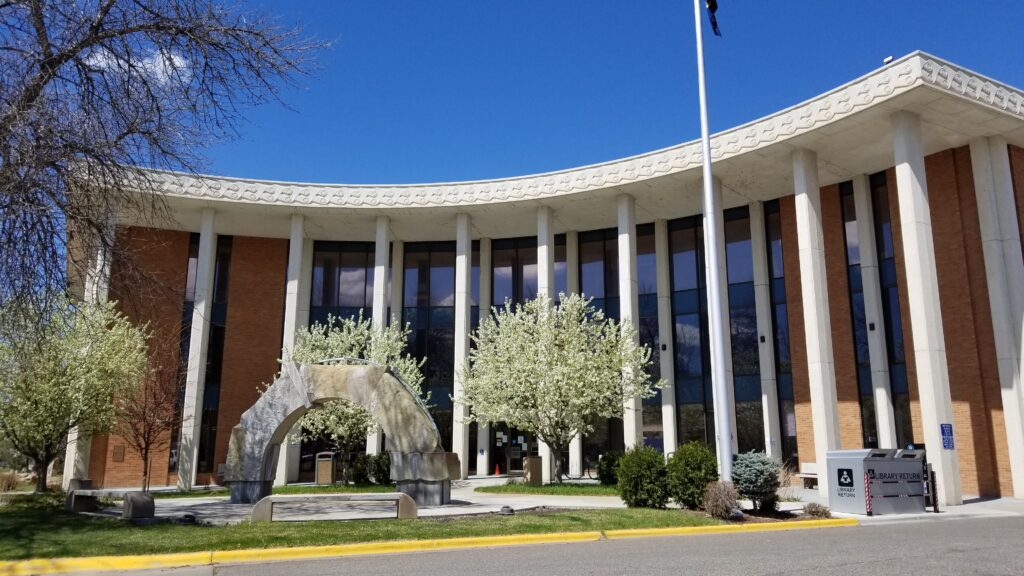 The Great Falls Public Library provides the community with free, open and equal access to
resources. We empower the community and enhance the quality of life by providing individuals
access to information and social, cultural, and recreational resources. Our programs include
children's story hours, summer reading programs, bookmobile outreach program, public computer
access, exhibits, community educational/recreational events, summer music series, and monthly art
exhibits. Programs serve to inform, educate, and entertain. We nurture an environment for public
discourse.

Address: 301 Second Avenue North
Phone: 406-453-0349
Hours: 
PICKUP WINDOW: Monday- Saturday 9:00 am to 5:00 pm
PHONES: Monday-Saturday 9:00 am to 6:00 pm
OPEN TO ALL
Monday: 12:00 pm to 6:00 pm
Tuesday: 10:00 am to 8:00 pm
Wednesday: 10:00 am to 8:00 pm
Thursday: 10:00 am to 8:00 pm
Friday: 10:00 am to 6:00 pm
Saturday: 10:00 am to 6:00 pm
Admission: FREE
Email: [email protected]
Follow us:
https://www.facebook.com/greatfallspubliclibrary/
https://twitter.com/GreatFallsLib?lang=en
https://www.instagram.com/greatfallslibrarymt/
https://www.youtube.com/channel/UCFfbf74fPxGAEJBuMWw2u2Q